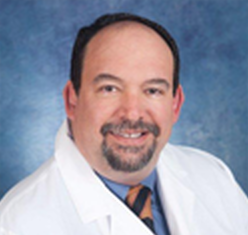 Dr. Padron is board certified in female pelvic medicine and reconstructive surgery. Dr. Padron is a fellow of the American College Surgeons and a Diplomat of the American Board of Urology. Dr. Padron received his medical degree from University of Miami. After which, he completed a six-year urology residency at the University of Miami/Jackson Memorial hospital where he served as chief resident his final year.
Dr. Padron began his private practice in 1996. He has a vast experience treating female incontinence and prolapse. Dr. Padron performs slings, repairs with and without mesh, augmented repairs and laparoscopic repair for prolapse.
In addition to being on faculty at the University of South Florida, Dr. Padron has written several textbook chapters on the topic of male infertility and has contributed numerous peer review articles to the surgical literature in such journals as the Journal of Urology, Fertility and Sterility, and the Journal of Andrology frequently quoted in the press. Dr. Padron has demonstrated his techniques to surgeons in United States and abroad.
Urology Specialties
Female Urology & Voiding Dysfunction
Prolapse
Robotic Surgery
Urinary Incontinence
Urologic Oncology
Urological Conditions
Cystocele
Pelvic Prolapse
Overactive Bladder
Stress Urinary Incontinence
Intersitial Cystitis
Recurrent UTI
Urology Treatments
Laparoscopic Robotic Sacral Colpopexy
Neuromodulation of the bladder (Interstim)
Sling Procedures
Cystocele Repairs
Advanced Urological Technology
DaVinci Robotic Surgery
Interstim
Percutaneous Tibial Nerve Stimulation(PTNS)
Botox
Medical Accreditations
Board Certified: Female Pelvic Medicine and Reconstructive Surgery
American Board of Urology
National Board of Medical Examiners Diplomate of the American Board of Urology
Fellow American College of Surgeons
Medical School: University of Miami School of Medicine; 1989
Internship: University of Miami School of Medicine; 1989
Residency: Jackson Memorial Medical Center/University of Miami; 1991
Fellowship Male Infertility Andrology Cleveland Clinic; Cleveland, Ohio – 1995